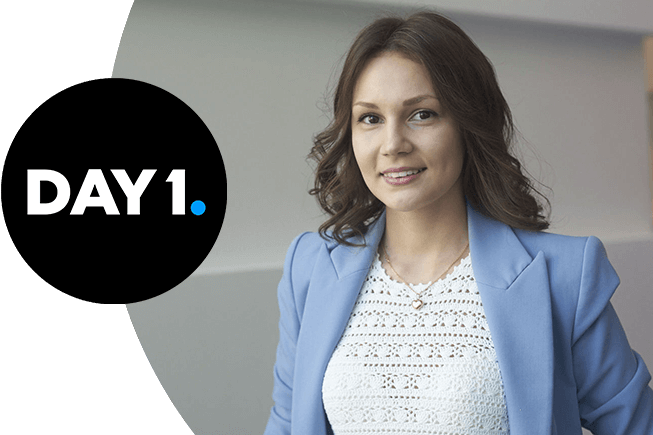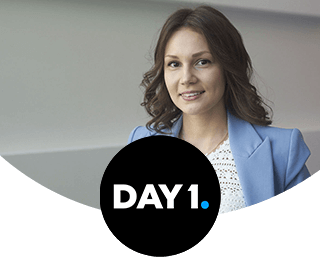 Career Areas
Find the perfect place to do meaningful work
P&G is the largest Consumer Goods Company in the world. We have operations in about 80 countries, building 65 trusted brands that make life better for five billion consumers in more than 180 countries. So it's not surprising that we offer opportunities for people of almost every skill set. From Brand Managers to Engineers to Scientists and more, it takes a lot of very different people to bring our products to life—95,000, in fact! Every career area matters, every team makes an impact, and every single person does something that matters, from Day 1 and every day.
We view our global scale as one of its five core strengths, seeing scale as a way to drive efficiency and consumer value. It also means that our employees can enjoy diverse, interesting, and rewarding careers—sometimes more than one. From Day 1, we want you to explore every opportunity to learn, diversify and become a leader.
Brand: Communication
Brand: Communication
Building and protecting the business reputation of one of the world's leading brands is a big responsibility. But the talent on our Communications team keeps us at the top of our game. You'll represent our brands to many outside stakeholders such as legislators, regulators, journalists, beauty editors, advertising clearance authorities, medical and veterinary professionals, environmental scientists, consumer associations and non–government organizations. Got excellent written and verbal communication skills? Want to help our billion-dollar brands grow and prosper in a positive external environment? This just might be the fit for you.
Brand: Consumer & Market Knowledge
Brand: Consumer & Market Knowledge
So, what happens when your company mantra is "The Consumer is Boss"? Let's ask our market research gurus, the CMK team. They're at the forefront of market trends – and a voice for the consumer. Integrating shopper needs and market understanding to catalyze business growth? CMKs do it across all our brands, every day. You're a consumer-understanding powerhouse with a natural curiosity. And you know how to use every resource around you. Ready to lead our teams to breakthrough innovations?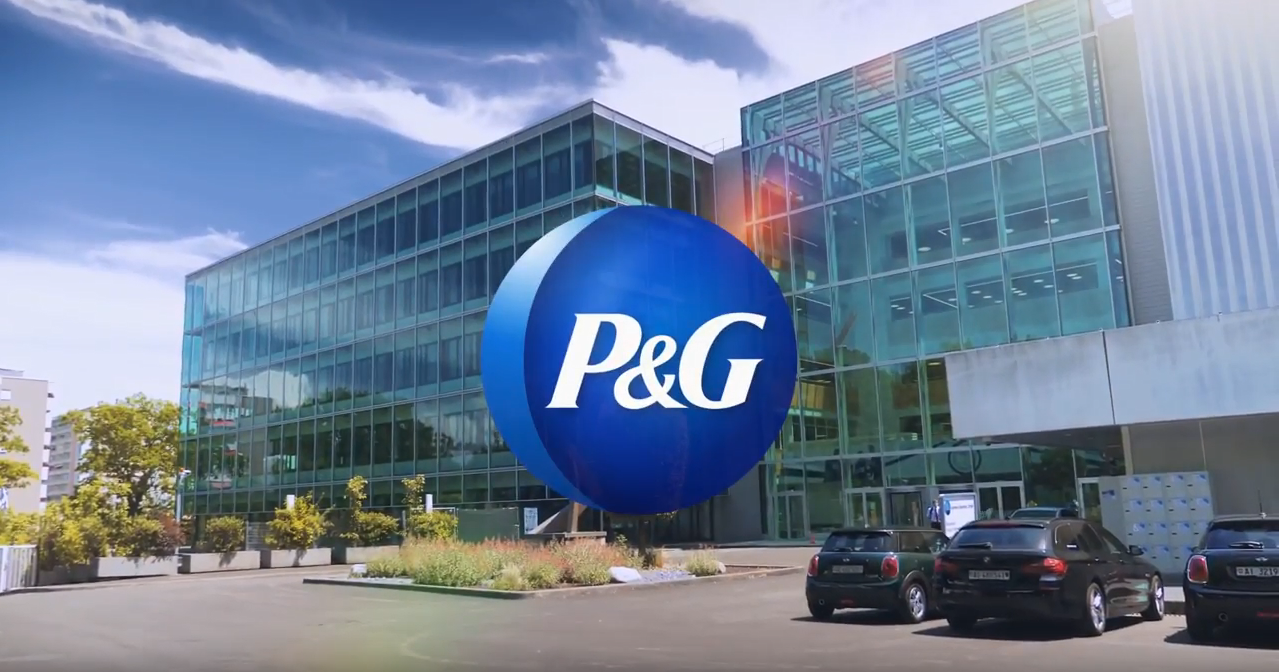 Brand: Design
Brand: Design
P&G Design is a group of world-class design thinkers and practitioners who collaborate with Brand Managers, R&D and Consumer experts to build irresistible brands that create an emotional connection and delight consumers.
Using Design Thinking, Strategic Design Management and Executional Excellence, we champion big ideas and creativity, and transform strategy into irresistibly superior consumer experiences.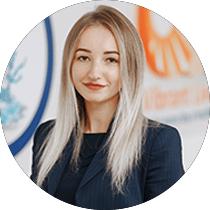 Brand: Marketing/Brand Management
Brand: Marketing/Brand Management
Want to work with brands that millions of consumers can't live without? Our marketing and brand management teams are the vision and strategy behind each of our brands. You'll dive right in on one of our world-class brands, developing marketing plans and identifying specific marketing tactics to build on consumer, shopper and customer insights. Your expertise and innovative tactics will help win the devotion of our consumers and grow your brands profitably. Together, we'll continue to create the world's leading brand experiences and make a difference for nearly 5 billion consumers. Pretty cool, right?
Engineering
Engineering
Engineering at P&G is a well-oiled machine. Day after day, we're innovating new products and driving cost-efficient solutions. Here, you'll play a part in designing all the bells and whistles (and expert technology) to make our multimillion-dollar machines, plants and work processes that make our products. You'll improve the capability, safety and productivity of all our systems, while reducing costs for our business. From Process and Automation Engineering, to Manufacturing, R&D, Product Supply, and more, you'll be at the center of building some of the world's best brands. Ready to get started?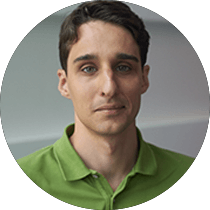 Finance & Accounting
Finance & Accounting
In Finance & Accounting, we have a big agenda that spans across our entire business. We're looking for the best finance talent to play a pivotal role in guiding the success of our global brands. From managing the profitability of one of our brands to being a key financial leader at one of our manufacturing operations or in our cutting-edge shared services organization, your impact will be felt across the company. Accounting, Finance, Treasury, Taxes and more – we're looking for the best of the best to lead our business partners.
Human Resources
Human Resources
We're the champions of P&G's 95,000+ employees. We're more than just benefits and payroll (but you'll find that, too). In Human Resources, you'll be a business-integrated partner at the heart of helping some of the world's greatest professional talent – including yourself – and you'll do it in the 70+ countries where we operate. You'll drive growth with our business leaders across the globe, enable our people to perform at their peak each day, nurture our culture through inclusion, coaching, policy and stewardship, and more.
Information Technology
Information Technology
Information Technology (IT) at Procter & Gamble is where business, innovation and technology come together to create competitive advantage. Our mission is to deliver IT to help P&G win with consumers. Our IT professionals are diverse business leaders who apply IT mastery to deliver game-changing, technology-driven business models and capabilities. Whether your role is to create an IT innovation strategy for a business, protect our critical information systems and assets, or manage a strategic supplier in our cutting-edge Shared Services organization, your technical mastery will be recognized and rewarded. Your passion for the industry will be further cultivated by our culture of continued learning and growth. A career in IT builds change leadership and influence skills, breadth of experience across multiple businesses, and depth of expertise in areas like Application & Integration, Infrastructure, Data & Analytics and IT Security & Risk.

Intellectual Property/Legal
Intellectual Property/Legal
"Do The Right Thing." That's our motto in Legal and all over P&G. Our experts help protect our assets and business by ensuring we're in compliance. You'll defend our business against legal attacks and pursue those who infringe the company's rights and property. Interacting with clients, listening to their concerns, formulating legal advice and taking necessary action to protect the company's interest – it's all in a day's work as part of P&G Legal.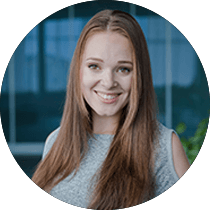 Plant Technicians
Plant Technicians
Working behind the scenes in our manufacturing plants around the world, Plant Technicians are vital to the success of our business at P&G. You'll become part of a team that keeps production flowing to billions of consumers – that's right, billions. As a technician, you'll make sure that our household brand names maintain the high level of quality that consumers expect, while helping P&G achieve performance goals. Want to gain new skills to help run and maintain the latest production technology and equipment for the world's biggest brands? We're looking for team players who know how to take charge of business-related challenges and keep us running smoothly.
All technicians are hired at entry level and advance by demonstrating increasing levels of operating, maintenance and leadership skills. There is the opportunity to expand into electrical, quality assurance, safety and hygiene, and other areas of expertise.
Purchases
Purchases
So, how do our billion-dollar brands make it on the shelves of some of your favorite stores? Just ask the experts in our Purchases department. They're the strategic sourcing link between our products and our external supply base, and play a large role in impacting our overall corporate results. When you join us, you'll work directly with suppliers, spot emerging shopper trends and expand our business across multiple corners of the globe. Know a thing or two about negotiating contracts? How about implementing cost savings projects and driving innovation? Sounds like you'd fit right in with our Purchases team.
Quality Assurance
Quality Assurance
Superior quality is the gold standard around here. And our QA team strives for nothing but the best each day. It's one of the key reasons over 5 billion consumers purchase our products around the world. On our team, you'll play a key part in driving the integrity of our brands and helping us deliver our Quality Promise: "Quality our consumers, customers, regulators and employees trust – everywhere, every time." Defining quality requirements, delivering against compliance and regulatory requirements with excellence, and assuring an exceptional customer experience while influencing others – this is just another day on our QA team.
Research & Development
Research & Development
What does it take to come up with some of the world's most well-known brands? Well, a whole lot of science, to start. Some of the best researchers in the world go to work making the products just right for the billions of consumers who use names like Pampers, Tide, Pantene and Gillette every day. We're talking cutting-edge technology, "hands-on" labs and pilot plants, 41,000+ active patents and a team full of inventors. There are two different career tracks to follow in R&D at P&G: Research Technician, and Scientist and Engineer. We're looking to hire some serious talent for our R&D team so browse our open positions and find a role that fits your educational background and skill set.
Sales
Sales
Winning feels good. That's why our Sales team makes sure everyone wins at P&G – our customers, our people, and our company. You'll work in a diverse, fast-paced environment, getting significant business responsibility from day one – leading in-market strategies across multiple product lines while developing deep expertise in P&G brands and categories. Where do you start? In one of the world's best sales training programs. From sophisticated data analysis to winning propositions, you'll gain the trust of a variety of customers by delivering insights, ideas, and innovation to build our brands and categories.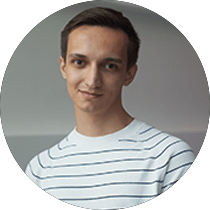 Supply Network Operations/Logistics
Supply Network Operations/Logistics
From start to finish, you can count on our people in Supply Network Operations to get the job done – and to do it better than anyone in the industry. Beginning with overseeing our materials all the way to placing our brands in the hands of shoppers, you'll play your part as an expert integrator for supply across our many operations. You'll start within one of our 15 diverse work areas, plan the demand and supply for the market, and then work to create the physical design of our supply networks across the world. It's a big job to move some of the most-loved brands around the world, but by leveraging cutting-edge technologies, you'll lead the efforts and innovate along the way.

Become A Leader
In Your Field
Much like our brands, we're committed to finding and developing world-class leaders. Leadership is one of our core values and an integral factor in our success internally and externally.
See Leadership Development