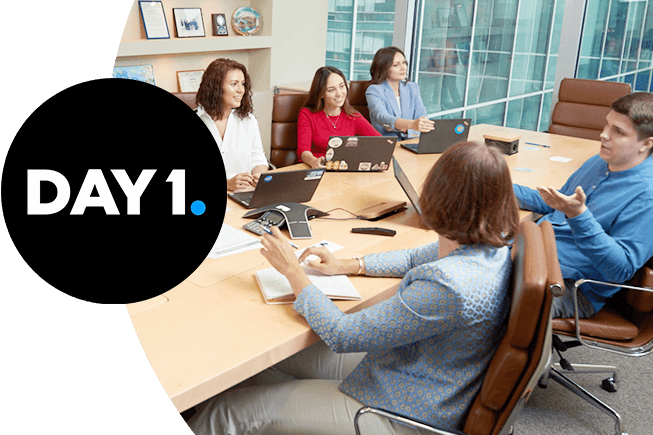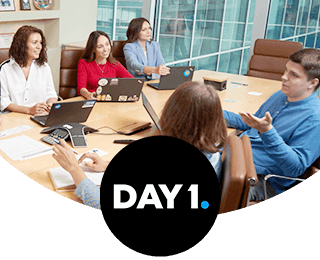 Culture
Make a meaningful impact on the world
P&G is driven to make life better—not just within the company, but out in the wider world. From Day 1, we've been committed to doing the best by each other—our employees, our consumers, and all people of the world. And you will be, too.
P&G wants to be a model, global corporate citizen. We are known as a company that is governed responsibly and behaves ethically, that is transparent in its business dealings, that supports good causes and protects the environment, and that provides an appealing place to work where our employees are treated well and are given the opportunity to be all they can be.
And so citizenship became a founding idea of P&G. It runs through everything we do, from the way we package our products to the support we offer our teams to the initiatives we lead around the world.
Citizenship at P&G falls into five efforts:

P&G is committed to being a good corporate citizen and doing the right thing—with our employees, our consumers, and our supply chain. This sense of responsibility influences everything we do. It means we do what we say, say what we do and strive to never betray the reputation of trust and integrity that we have built over time.
Our Purpose, Values & Principles are the foundation of the company:
Purpose: Our brands play a unique role in the world.
Values: Doing the right thing is the only thing.
Principles: Universal respect drives every core belief.

We are focused on improving the communities we serve. This means our employee community, as well as those in the towns, cities and countries we touch.
Through our brands, products and people, we can play a unique role in improving the health and well-being of the global community that we are all a part of. We have a number of community impact programs in place all over the world, and our flagship water program is just one of them.
Children's Safe Drinking Water program

We use our innovative cleaning technology and apply it to the most basic of needs—clean drinking water. During the program's 13 years, we have worked in more than 85 countries with more than 150 partners to distribute P&G Purifier of Water packets during emergencies, and to the people who lack clean water every day. Over the years, CSDW has saved thousands of lives.

Watch Video
PREEMIE PAMPERS

P&G has partnered with Neonatal Intensive Care Unit (NICU) nurses to design and introduce a diaper that is three sizes smaller than newborn diapers to fit the tiniest premature babies who weigh as little as one pound.
SOS Children's Villages Russia

Since 2015, P&G has donated over $900,000 to support "SOS Children's Villages Russia" which helps orphans grow up in a supportive, family-based, SOS Village environment with a mother and family in their own home. In addition, P&Gers have collected over $100,000 to support the program and to provide medical aid to children in need.
P&G Care to Every Home

This program provides comforts of home, health, hygiene, and self-confidence to those who need it most. Our efforts make a real, positive impact on so many people in Russia, and the campaign was recognized as the Best CSR Project in Russia in 2015 and 2016.
$1.2M

in products donated to people in need

$900K

donated to help orphans

$100K

collected by P&Gers for good causes

We aspire to be as diverse as the people who use our products, because the more we reflect our consumers, the better equipped we are to understand and serve them. We strive each day for every P&Ger to be valued, included, and able to perform at their peak. We win when everyone brings their unique self to work, when we bring out the best in each other, and when every talent is used and every voice is heard.
Celebrating Diversity
Our annual Diversity & Inclusion Week celebrates the unique individuals that we all are and encourages us to come together. The events and activities that take place during this week are a source of inspiration and learning.
#MyBlackIsBeautiful

With 2.6 million members, My Black Is Beautiful is the largest online community of black women. While challenging society's standards of beauty, MBIB celebrates the diverse and collective beauty of black women, and encourages black women everywhere to act as catalysts in their communities to redefine these standards.

Watch Video
People With Disabilities

From resource groups to specific aids, we make sure our employees with disabilities have everything they need to feel welcomed, be understood and make an impact. Experience firsthand their stories, the work we do together, and how we strive to make our offices - and the world - more inclusive.

Learn More
Affinity Groups
Employee affinity groups can often be employees' source of connection and emotional fuel, help employees feel valued, respected, and included, and expose us all to different perspectives and a richer experience. We enthusiastically support numerous regional groups, as well as three global affinity groups:
Corporate Women's Leadership Team (CWLT)
To help raise awareness of LGBT employment challenges, GABLE Allies delivered a training program, "How to be an Effective Ally." The training included interactive discussions with leadership from our Europe Human Resources and Diversity & Inclusion Network. More than 300 employees across P&G sites in UK and Germany took part in the training.
75%

OF P&G EMPLOYEES WORK A FLEXIBLE SCHEDULE

145

nationalities represented in global workforce

200+

D&I Award nominees in 2016

We aspire to build a better world for all of us, free from gender bias, and with an equal voice and equal representation for women and men.
When women have the opportunity for full representation, businesses perform better, economies prosper, communities are healthier, and the world is a better place—for everyone.
#WeSeeEqual

We believe that when we make gender bias visible and bring awareness to it, we have the power to motivate change. We launched #WeSeeEqual in March 2017 to inspire a new expectation and reset the outdated narrative that has been in place for far too long

Watch Video
We Believe: The Best Men Can Be

At P&G, we take a stand for what we believe is right, and we strive to make the world a better place for everyone. We know that actions have influence that stretches beyond today; our actions have the power to shape tomorrow. It's only by challenging ourselves to do more that gets us closer to being our best.

WATCH VIDEO
50-50

gender parity in all regions and businesses by 2020

45%

manager positions are women

35%

executive-level positions are women

Environmental Sustainability is not a new concept for P&G. We incorporate it into our way of doing business, as we have for decades. We see it as our responsibility, as well as a business opportunity, and want to ensure no one has to choose between the products they use and enjoy today, and what they hope to preserve for tomorrow.
AMBITION 2030:
ENVIRONMENTAL SUSTAINABILITY GOALS

Just recently, P&G launched its new environmental goals for 2030 called Ambition 2030. As we have achieved many of our 2020 goals, we knew it was time to raise the bar. Our new goals enable and inspire positive impact while creating value for the Company and consumers.

LEARN MORE HERE
HEAD AND SHOULDERS ABOVE THE REST

Head & Shoulders, the world's #1 shampoo brand, partnered with TerraCycle and SUEZ to pioneer the world's first recyclable shampoo bottle made with beach plastic. The bottle launched in France in summer 2017 - by the end of 2018, more than half a billion bottles will contain recycled beach plastic.

With the help of thousands of volunteers and hundreds of NGOs collecting plastic waste found on beaches, we will remove 2,600 tons of recycled plastic from the world's beaches every year.

Watch Video
Sustainable Manufacturing

P&G is committed to sustainable production across its manufacturing sites in Russia. The Novomoskovsk plant is one of the most advanced industrial sites globally, committed to reaching Zero Manufacturing Waste to Landfill (ZMWTL) status by 2020. This plant also has phosphate-free production lines, has significantly reduced its energy usage, water consumption, and air emissions, and is boosting its use of recycled materials in Lenor and Fairy bottles. In addition, St. Petersburg Gillette plant, which was the first P&G enterprise in Russia, received the status of ZMWTL ahead of schedule.
PURECYCLE: REVOLUTIONIZING THE PLASTICS RECYCLING INDUSTRY

P&G started using recycled plastic in our packaging in the late 1980s, but our use of recycled polypropylene (PP) was limited by the lack of available high-quality materials. One of our scientists invented a technology to remove the color, odor and contaminants from recycled PP. This technology purifies recycled PP back to a virgin-like form, and can open up billions of pounds of plastic material to meet an unmet demand for like-new recycled plastic — something that was not possible before.

P&G licensed the technology to PureCycle Technologies (PCT), a portfolio company of Innventure, a Wasson Enterprise Partnership that commercializes disruptive technologies. PCT hosted a ribbon-cutting for a new plant in Hanging Rock, Ohio, that will produce recycled PP plastic with "virgin-like" quality. While this is a P&G-developed technology, the recycled PP produced will be widely available for purchase across the entire plastics industry.
$30M

invested into reducing our manufacturing's environmental footprint

20%

reduction in energy usage, water consumption, and air emissions

30%

recyclable PET is being introduced into our Lenor and Fairy bottles
Join us and help make life better through meaningful work that makes an impact from Day 1.