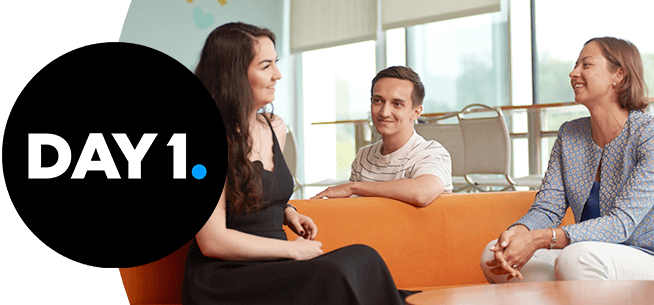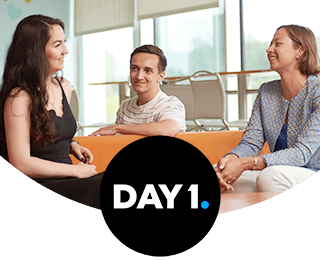 Begin a meaningful career right here
Engineering and Manufacturing - Internship - Novomoskovsk
ENGINEERING AND MANUFACTURING - INTERNSHIP - NOVOMOSKOVSK
Eager to experience leading a business even before you graduate?
Take your internship with the #1 Company for Leaders* at one of the biggest P&G plant in the world – P&G Novomoskovsk!
The P&G Internship Program is a holistic 3-4 months program designed to give students an intensive immersion in the exciting and challenging corporate environment of P&G. Students accepted into the program are each entrusted with a live, individual, business project to lead, own, and execute over the course of their internship with us. Each intern receives a customized learning plan to ensure they get the right levels of coaching, mentorship, and formal training as they deliver their work at P&G.
Engineeringat P&G is a well-oiled machine. Day after day, we're innovating new products and driving cost-efficient solutions. Here, you'll play a part in designing all the bells and whistles (and experienced technology) to make our multimillion-dollar machines, plants and work processes that make our products. You'll improve the capability, safety and productivity of all our systems, while reducing costs for our business.
In P&G Manufacturing, our team knows a lot about a little of everything – mastering technology, operations and people development to deliver more value across our business and to consumers. You'll revolutionize the supply chain, eliminate challenges while building self-sufficient teams and deliver a continuous stream of new product initiatives. 
From Process or Automation Engineer to Manufacturing and more, you'll be at the center of building some of the world's best brands.
The P&G Internship Program is a holistic 3-6 months program...

Compensations and benefits:
·  Starting salary: 70 000 rubles /month gross
·  Lunch support
·  Housing support during internship in amount of 10 000 rubles /month
·  And many-many more.

Internship length: 3-6 months
Ready to get started?
Requirements:
Technical field student

 3rd - 6th year of study (electrical, mechanical, industrial, chemical and process engineering are preferable)

Have a strong aim to lead, a hunger to learn, a thirst to overcome barriers, a ceaseless passion to win

Demonstrated leadership skills and strong analytical capability

Excellent communication and interpersonal skills

Strong English verbal and writing skill

Passionate about pursuing a career at P&G after graduation
Why take the P&G Internship Management Experience?
Work on a live, independent business project that YOU OWN, LEAD and EXECUTE

Experience a global corporate environment and work with a diverse, cross-cultural team

Get formal training from P&G's Leadership and Functional Colleges

Be coached and mentored by seasoned P&G leaders

Experience being a P&Ger and present your project to senior leaders during your midpoint and final presentation

Finally, the best fit interns have potential to receive a Job Offer from P&G for Fulltime Management Positions after they graduate
Just so you know:
All qualified applicants will receive consideration for employment without regard to race, color, religion, sex, national origin, disability status, age, sexual orientation, gender identity and expression, marital status, citizenship, HIV/AIDS status or any other legally protected factor

No immigration sponsorship is available for this position
P&G is a leading global consumer goods company whose winning brands are built around the model of innovation. Whatever your passion is, we want to ignite your potential to become your very best self. We hold true to our purpose, values and principles as we seek to make a difference in the world around us. You will engage in meaningful work that will touch the lives of others and have a real impact. Everything at P&G starts with understanding - understanding our consumers and our employees as we innovate to improve lives now and for generations to come.
Job locations: Novomoskovsk, Russia) Req No: 3701 Job categories: Engineering, Manufacturing
Apply Now