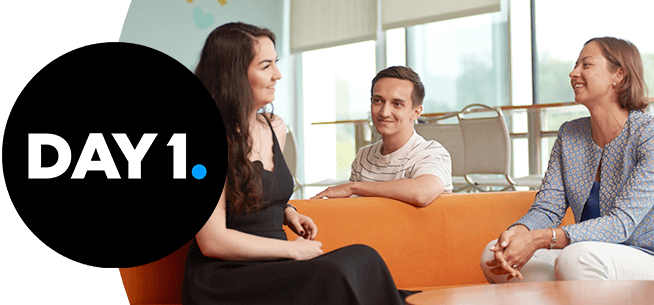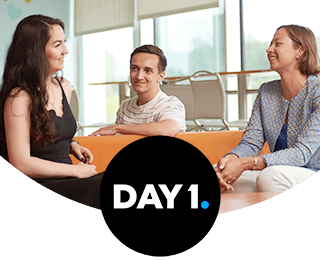 Begin a meaningful career right here
Sales - Team Support Specialist - Saint Petersburg
This position will be based on the Lenta customer team at Procter & Gamble in Saint Petersburg, supporting the Sales Team via fund management, administrative support, and stewardship expertise. A few of the important responsibilities include: 1) Ownership of processes within core business deliverables including: Technical internal and external assortment manipulations; Logistic inputs; Business analytics using internal and external data; Standard business reporting. 2) Enable stewardship via Fund Management process, including: Fund systems input, proof of performance record-keeping. 3) Develop productive working relationships with key customer contacts and internal partners.
In an average day, you might be pulling reports and sending them out via email to the team, working on the logistics for an upcoming meeting, on the phone with a team member analyzing data to solve an issue, etc. You may also be expected to become an expert in competitive retailers, competitive brands, the consumer, internal initiative planning, and pricing.
Desired Attributes:
Operates with Discipline: Responsible for communicating accurate/timely information and tracking/checking accuracy and reasonableness of numbers. Requires a high level of independence in multiple aspects of job. Broad support for complex, multiple technologies in specific area requires high level of operational discipline, accountability, and prioritization.
Communication: Strong communication skills necessary to explain complex information pertinent to area of responsibility, including the ability to turn insight into action, and confidence to communicate thoughts on the business operation. Requires strong listening skills that create awareness of business connections.
Builds Diverse, Collaborative Relationships: In order to grow and stay in-touch with the team, Company, customer situation at any given time requires productive working relationships within each of those dimensions. The ability to recognize performance opportunities and reaching out to others for help is important. Likewise, being open to helping others to build their skills is also valued.
Grows Capability and Solves Problems: Continually seeking knowledge and understanding to build the business and the capacity of the organization. Strong problem solving skills.
In Touch: Able to connect with and enable the team. Flexible, highly collaborative, desire to win. Must be willing to work outside of the comfort zone, and get into the details that drive our business.
This role is located in Saint Petersburg on the Lenta Customer Team. Lenta is the largest HM Channel retailer in Russia.
Compensations and benefits:
• Starting salary: 45 000 RUR gross
• Lunch support
• Competitive Medical Plan, including: Travel & Life Insurance + Paid short term illness
Qualifications
Candidates must have Higher Education
• Excellent Excel, PowerPoint, and Word skills.
• Strong analytical skills
• Intermediate/upper intermediate English
• Likes to learn new technology and processes.
• Demonstrates personal leadership, accountability and ownership of defined work processes and projects.
• Can work independently to deliver expected results.
• Well-organized with attention to detail.
• Follow-through.
• Prioritization.
P&G is a leading global consumer goods company whose winning brands are built around the model of innovation. Whatever your passion is, we want to ignite your potential to become your very best self. We hold true to our purpose, values and principles as we seek to make a difference in the world around us. You will engage in meaningful work that will touch the lives of others and have a real impact. Everything at P&G starts with understanding - understanding our consumers and our employees as we innovate to improve lives now and for generations to come.
Job locations: St Petersburg, Russia) Req No: 3428
Apply Now