P&G in Russia
For over 25 years, P&G Russia has invested in the best systems and people to develop local production in Russia. P&G Russia's General Office is located in Moscow, with regional offices present across the country. Plants are located in St. Petersburg and Novomoskovsk, where we employ almost 1,500 people - we employ around 10,000 people within our supply and distribution operations in total.
The Novomoskovsk plant produces Fabric & Home Care and Baby Care products for the brands Ariel, Tide, Myth, Fairy, Lenor, Mr Proper, and Pampers. The plant has well-equipped laboratories, including microbiological laboratories, that help to provide high quality control at each stage of product manufacturing.
In 2017, P&G announced an additional 5 billion rubles investment into the Novomoskovsk plant in order to expand and modernize production capacities in Baby Care and Fabric & Home Care categories, as well as to further refine its high standards in environmental sustainability and manufacturing conditions. In addition, P&G Russia committed to a three-year investment plan in 2015, and has launched a new Pampers Pants Premium Care production line at P&G Novomoskovsk.
The St. Petersburg Gillette plant produces a wide range of grooming tools and accessories. In 2016, P&G invested 1 billion rubles into the Gillette plant modernization in St. Petersburg. We're proud to say that this plant received the status of ZMWTL ahead of schedule (Zero Manufacturing Waste to Landfill).
To grow local talent, P&G creates meaningful jobs and careers, provides world-class training opportunities and a generous compensation structure.
P&G Russia produces some of the country's most well-loved brands such as Pampers, Ariel, Tide, Lenor, Mr.Proper, Fairy, Gillette and some other.
We're consistently recognised as one of the Russian leading employers among top-universities students: #1 Employer among FMCG companies – Changellenge Best Employer 2019 Award; Top-25 Employers – Future Today's Best Employers; The Best Places to Interview – Glassdoor, and Universum's Most Attractive Employers.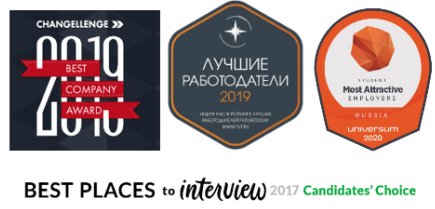 We offer opportunities for students to join us for Internships and Placements as well as offering full time roles for graduates. We also hire professionals who are truly experts in their field – if you are an experienced professional take a look here.
We offer a creative and dynamic work environment where our employees are at the core of everything we do. Whether you are helping to design our latest front-end innovation, selling to some of the biggest retailers or designing a full blown product launch you will be enabled to bring your best.
Search for OPPORTUNITIES here
Follow us at VK.com
Moscow General Office

Moscow, Russia

Novomoskovsk Plant

Novomoskovsk, Russia

St. Petersburg Gillette Plant

St. Petersburg, Russia